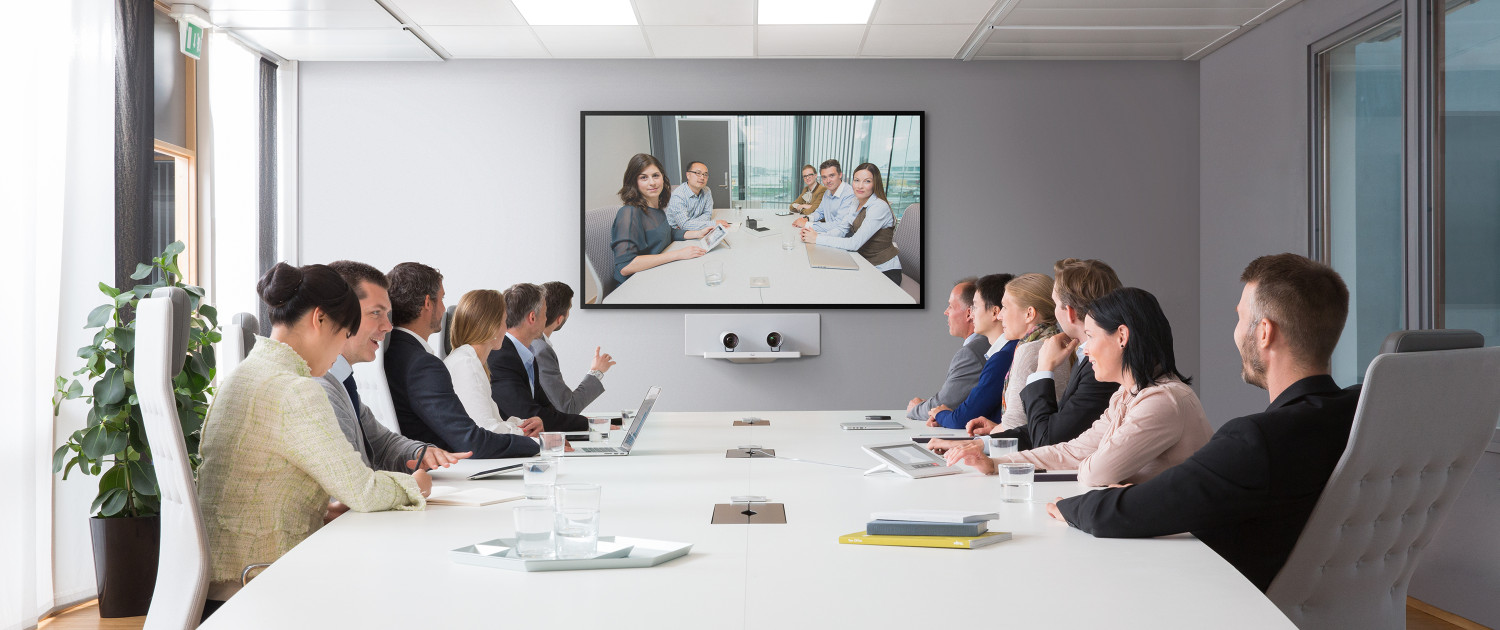 TUXEN AV-Center rents out VideoConference systems in Full HD. When people do not have the opportunity to meet in person, a videoconference system is the perfect replacement. We know that in our busy daily lives, it can be hard to find enough time for all our chores and therefore a videoconference system can help you reduce your traveltime when meetings take place far from the office.  In addition, travel costs obviously is reduced.
Our Videoconferencing system can of course  show PowerPoints and other presentation materials/documents and Multiple destinations can log on to the same meeting.
The benefits:
Reduce traveltime
Reduce travel costs
Possibility of viewing PowerPoints and other documents.
Ability to multiple destinations can log to the same meeting
Contact our rental department for further information P: +45 3888 9393 or M: tuxen@tuxen.dk.